Welcome and  thank you for taking the time to visit to my store, where you will find Handcrafted Silver Jewelry for Women!
I am happy and honored by your visit, here you will find a variety of Handcrafted Silver Jewelry; most of the pieces I have designed and handcrafted are available in my store…
With the only purpose of helping you look even more beautiful than you already are. I design and make all my pieces in my studio, in sunny Southern California, USA.
Among my collections you will find a mixture of Leather, Sterling Silver and some Gemstones 
For me, the most important part of my crafts is the passion I have to design and handcraft them while I keep females beauty as inspiration.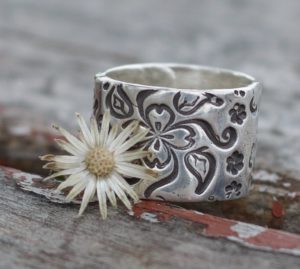 I get inspired mainly by the beauty of this planet of ours. Specially: Nature: flowers, animals Dreams: Magical creatures… Support for others: Motivational and Inspirational pieces…
And most importantly LOVE… Love for yourself and love for others
I have to admit that Love is the main inspiration: Love for my collections which is the drive for my business.
MGD Casual Jewelry as a Business
MGD Casual Jewelry store store has as main objective to provide…
Elegant but Casual Handcrafted Silver Jewelry, for those beautiful females…
That want to enhance their own beauty and the beauty of those that they love: Friends, family, relatives, neighbors, teachers…
So, if you have any suggestions to achieve it, please email me at marilena@mgdcasualjewelry.com
I will be sure to respond within 48 business hours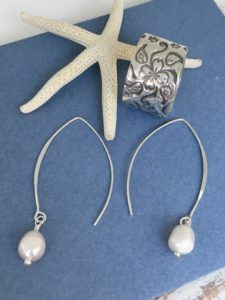 Come in and browse my current designs, hopefully you will a couple of pieces for you…
And if there is something special you want but you don't see it within the store, feel free to send me an email and I will design and make it for you… marilena@mgdcasualjewelry.com or visit my contact page 
Since I know shipping can get expensive, I offer FREE PRIORITY SHIPPING (Within the USA only) for all orders over $100.
On the right side of the webpage you will see a guide that says: "To free shipping" which tells you how close you are to it.
All my orders within the USA ship Priority Mail, it has tracking services AND gets there within 3-5 days.
Let me know when you receive you order and how much you like your new jewelry
Thank you gain for visiting and let me know if there is any questions that you need me to answer…
Have fun shopping and have an awesome rest of your day!!!
Marilena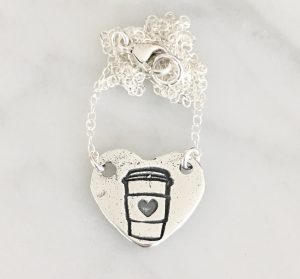 As a Thank you token for your visit to MGD Casual Jewelry, I want to offer 30% discount on your first purchase, just fill up the form below and the discount code will send to you immediately so you can use it TODAY! Please fill up the form below and the discount code will be emailed to you immediately
If you like my Jewelry, and want to support my micro-business, please help me get it to your friends and followers by sharing it on your social media​…
Thank you!!!